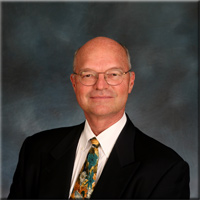 Roger J. Sippl
Partner
Roger Sippl is a Silicon Valley software pioneer, entrepreneur and innovator. His 30 years of contributions have helped shape the enterprise software technology landscape of today. In 1980 he founded Informix Software, and was CEO for 10 years, taking it public in 1986. Under his leadership, Informix pioneered SQL relational databases, report generators, screen data entry packages, 4GL application development tools, and scalable OLTP database technology. It is now a part of IBM, after peaking at a $4B market cap as a public company.
Sippl was also co-founder and Chairman of The Vantive Corporation. Vantive became a leader in CRM, became a public company, peaked at a $1B market cap, and is now a part of PeopleSoft/Oracle. In 1993, he founded and was CEO of Visigenic Software, helping pioneer distributed object computing and the concept of the application server (based on CORBA, prior to the J2EE standard) in enterprises. Visigenic was acquired by Borland, after becoming a public company. After the Visigenic IPO Mr. Sippl earned the "Golden Hat Trick Award" from Cristina Morgan at JP Morgan/Hambrecht and Quist for three Silicon Valley IPOs.
In the mid-nineties, Sippl became a founding partner of Sippl Macdonald Ventures. He invested in several successful software companies, including Illustra (acquired by Informix), Broadvision (IPO), SupportSoft (IPO) and Red Pepper (acquired by PeopleSoft). In 2002, Sippl founded Above All Software, a composite application platform that used web services and service-oriented architecture (SOA).
Mr. Sippl has been on over a dozen boards of directors of for profit corporations, public and private, and has also served on several non-profit boards. Public board service has included Informix, Vantive, SupportSoft and Interwoven. He was the representative of the software industry on the X/OPEN board of directors, and was a founding board member of /usr/group and the Uniform Unix trade association in the 1980's. Mr. Sippl has also been the Chairman of the Stanford Cancer Council for over 10 years, as well as serving three school boards over the years. He currently serves on the boards of WaveMaker (private), Demand Reports (private), Filtini (private), and Sensitini (private), as well as Fountain Valley School of Colorado Springs.
Mr. Sippl studied Biochemistry, Immunology and Computer Science at the University of California at Berkeley, earning a BS degree in Computer Science in 1977.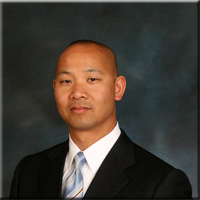 Mike Koo
Venture Partner
Mike has over nineteen years of experience in the pharmaceutical and biotechnology industries. Mike was most recently responsible for corporate development at SAIC, a FORTUNE 500® scientific, engineering, and technology applications company headquartered in San Diego. Prior to SAIC, Mike was Associate Director, Licensing and Acquisitions at Jazz Pharmaceuticals Inc., a specialty pharmaceutical company focused on the development and commercialization of treatments for neurological and psychological diseases. Before Jazz Pharmaceuticals, Mike managed a regional sales team at PPD Discovery as Director, Business Development, where he led the organization's sales and marketing efforts in the western United States. Mike has also held positions in business development and marketing at Entelos, Inc. and Applied Biosystems Inc. Mike spent several years as a researcher at Nycomed Amersham plc and Chevron Corporation where he co-authored several U.S. patents. In addition to his experience in the private sector, Mike served eight years in the United States Marine Corps. Mike holds a Bachelors degree in Chemistry from the University of California, Davis, and a Masters degree in Business Administration from San Jose State University.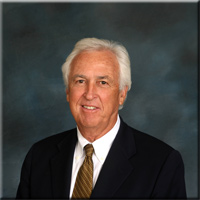 Glenn C. Myers
Chief Financial Officer
Glenn Myers has been a CFO and has served a variety of executive operational roles in several of the Sippl Macdonald Ventures and now Sippl Investments portfolio companies. These companies have included Visigenic Software, Above All Software, Filtini, Sensitini and Demand Reports. Glenn also serves as the CFO of Sippl Investments, and monitors the progress of portfolio companies from investment to cash out.
Prior to Sippl Investments, Glenn has worked in private equity in the real estate development industry, and has also been involved in the insurance industry as member of the board of directors of Business Men's Assurance Company of America.He was associated with Sutter Hill, Ltd., and Donahue Schriber in the shopping development industry; and served as President and CEO of Genstar Pacific Investments, the joint venture subsidiary of Genstar Limited.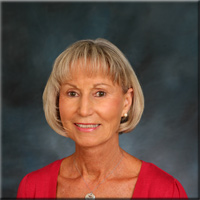 Sally Goodyear-Gall
Human Resources & Office Manager
Sally Goodyear-Gall has been assistant to Roger Sippl since 1984. During that 25 years she has served in Officer Manager and Human Resources roles at Informix and Visigenic, as well as Sippl investments and Sippl Macdonald Ventures. She continues to help incubate new enterprises, such as Filtini, Sensitini and Demand Reports by handling all human resources and administrative roles for these companies while they grow from the startup stage.